White color is elegant, safe, and neutral at the same time and those are the main reasons why contemporary designers more and more often opt to use it in their interior designs. Choosing white interior doors is a perfect option when it comes to getting timeless classics that will never go out of fashion and will ideally complement your space, so if you are thinking about refreshing your apartment with new European interior doors, there are lots of interesting options how to integrate them tastefully into your interior design.
White Interior Doors as a Stylish Solution for Large and Small Spaces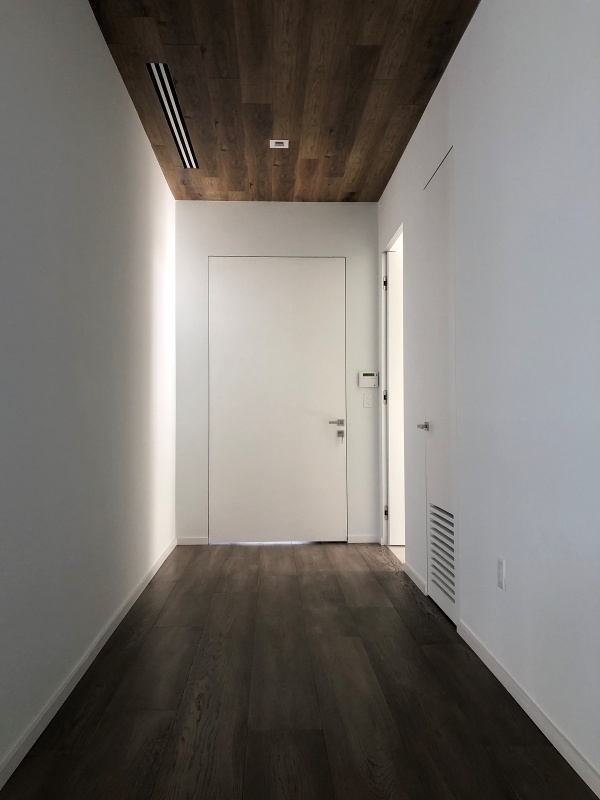 When it comes to designing small apartments, one of the major rules to keep in mind is choosing a right color. It is a well-known fact that cool tones combined with white in the foreground can visually enlarge space and make your room look larger and even more aesthetically pleasing. White interior doors can serve as a beautiful decorative element and efficient interior illusion tool that can significantly boost the way your apartment look. Combined with larger surfaces decorated in similar colors, white doors can make your room look bigger than it really is.
Modern interior doors with glass options can bring an abundance of natural light into your room while creating a delightful atmosphere of coziness and warmth. Door leaves featuring stylish horizontal inserts let in lots of natural light coming from neighboring rooms while providing you with some private space. As a result, they are a perfect design option for bedrooms, dining rooms, or offices.
Ideal Contemporary Doors for Modern Rooms
If you are looking for stylish detail that is flexible enough to reflect your creative interior design vision, white door has lots to offer. Due to the neutral look, they can perfectly complement any possible interior design providing it with a feeling of impeccable completeness. White interior doors easily blend with contemporary designs whose main features include simplicity and elegance. Those preferring minimalist rooms can choose frameless models with smooth surfaces and hidden hinges that will ensure mind-blowing effect of absolute solidity or you can try to experiment with contrasts and add a touch of brightness into your exceptional modern interior. White door will have a stunning look when standing out against the dark background and such a beautiful combination will bring dynamic into your space.
European Doors with Scandinavian Style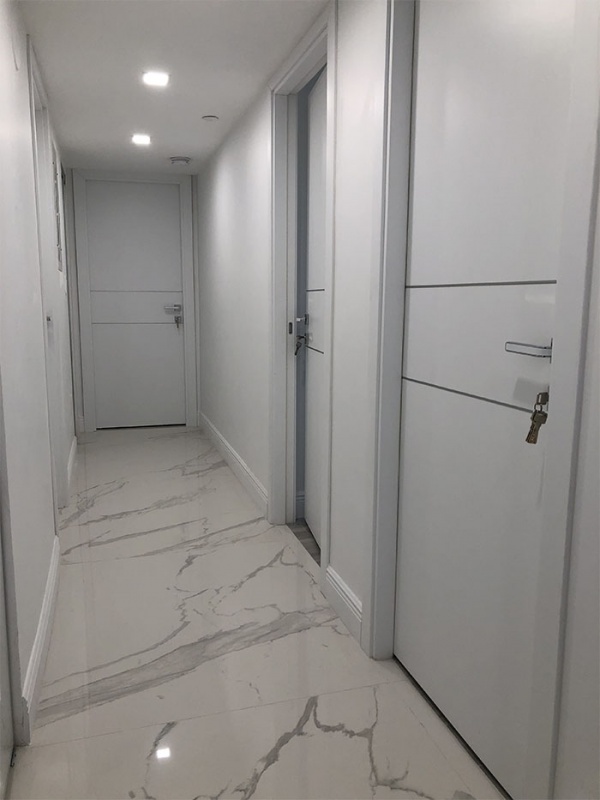 One of the most popular modern trends of contemporary designs is peaceful and calming Scandinavian style. Its key features include pastel colors, abundance of natural details, and accessories that bring atmosphere of light and ultimate comfort. White is an integral part of Scandinavian style and sleek interior doors in this color will help you to achieve the desired climate in your house. To complete your interior design scheme you can acquire sophisticated door leaves with panels or accessorize your space with models featuring pretty glass inserts. They will become a great complement to your beautiful Scandinavian-style apartment. Nowadays, you can find a wide range of white door options available suitable for any type of room, so you will effortlessly find a model you need.
White Interior Door with Rustic Atmosphere
If you prefer a rustic atmosphere and country-style picking white doors would be a great solution as they can highlight your individuality and boost the general impression of your house. Natural planks are peculiar feature of rustic and country styles. With beautiful patterns of knots and uneven grains that may decorate your walls and floor, sophisticated white interior doors in snow tones will complete the unique look of your apartment and provide your rooms with a touch of exceptional elegance. White doors attract attention with their superb look and they also can blend with modern and industrial interior styles.
White Doors as a Decoration of Elegant Interior
White color is a neutral tone that can play an essential role in designing apartment with vibes of luxury combined with glamour. While bright door with strong individuality makes striking effect when complemented with fashionable wood furniture and awe-inspiring stone floor, white door can become an ideal tool to balance everything and provide your rooms with harmonious look that feels modern and elegant at the same time.
If you want to liven up the atmosphere of your apartment or simply refresh your decor, white door can help you to achieve the desired goal. With a sleek look, neutral character, and versatile designs available, this type of door can add order to your bright compositions whereas making your colorful interior project more distinct.