A few things to know while choosing modern interior door hardware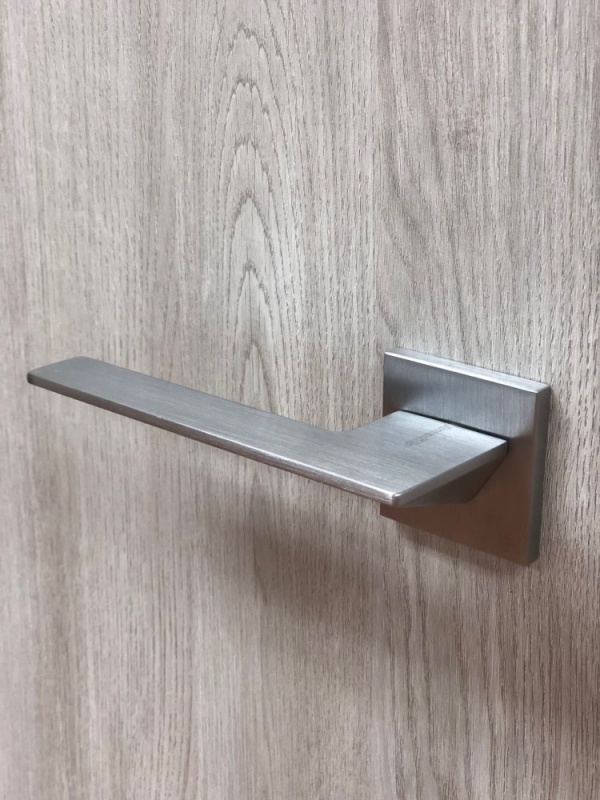 The easiest way to improve the general look of your home is to acquire a pair of new modern interior doors. They can transfer the mediocrity of your accommodation into a stylish apartment with distinctive design. While choosing a set of doors, aesthetic appearance, high quality, and sleek surface are the utmost priorities, however, there is often one overlooked detail - interior door hardware. You can buy the best example of the Italian design interior doors, but if it has an ill-suited lever or terrible lock set the first impression of admiration would be instantly substituted with disappointment. An exquisite design can be easily spoiled by the slightest detail. Interior door hardware is like an accessory: it is able to highlight your peculiar style but unfitting - it makes all the efforts to look gorgeous unavailing. Sometimes a door looks bland, but the moment you install it with some cool piece of hardware of frames, the door obtains a completely stunning look. If you want to make the right choice, it is sufficient to consider a few basic things before buying contemporary interior door handles and lock sets.
General Style
Nowadays lots of people tend to decorate their homes in compliance with a particular style, so every trifle is equally important. Not only the right choice of European modern interior doors is an integral part of the superb design, but also the aesthetic look of the hardware it incorporates. Before purchasing handles and lock sets, think carefully about the general style of your rooms and door leaf. For example, if you stick to the particular design throughout your house, it is a must to equip yourself with handles and lock sets of similar color and design. It will accentuate the exquisite appearance of your apartment by making it look up-to-date. Strict chrome interior door handles is an ideal solution for lovers of everlasting classic tradition, while seekers of modern stuff can indulge themselves with innovative angular levers.
Finish Type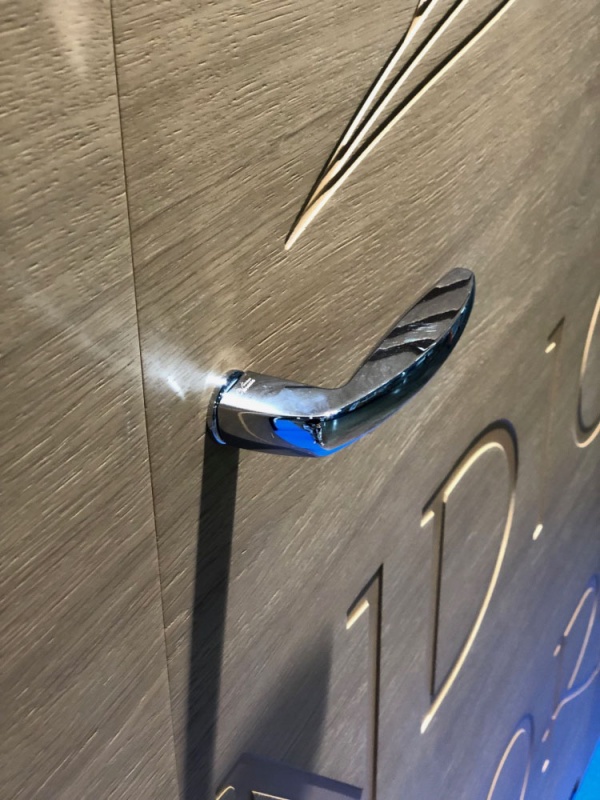 There is an extended range of interior door hardware finishes to pick from, but properly selected one will set the right tone for your house. Consider the finish color of the other furniture located in your apartment and remember that your hardware should perfectly blend with it. It is also a good idea to match different finishes if you want to add some slight notes of contrast to your design. There are various types of door levers available which include chrome, satin, and polished and satin nickel finishes, as well as the newest additions of black matte and Italian brushed handle colors, so you can easily experiment to express your personal tastes at full.
When it comes to locks, coordinating the color is also vital. Contemporary interior door sets offer the option of several different finishes, so you can pick one color for the hallway side of the door set, and another one - for the room side. That allows to elevate your home from ordinary to special and bring individuality to the place you live.
Main Door Hardware Terms
You can look through many articles to extend your knowledge regarding the interior door hardware, but if you are unfamiliar with the main terms, it would be hard for you to understand something. Here is a short explanation of terms you are likely to come across:
Throwbolt – the part of a latch that provides the fastening by protruding from the case to engage in striking plate.
Latch – a device with a single bolt to fasten the doors. The main door latch types include: regular mechanic latch or Magnetic latch.
Thumb turn or a Privacy pin- a tiny fitting you can grip between thumb and finger to operate the deadbolt.
Mortise – A bore cut into one edge of a door to receive a mortise latch.
Lock Functionality
Having personal space is a must when you live with someone and the only way to protect your room from undesired guests is to choose European interior door possessing a specific lock function for yourself. If you have already decided what kind of handle is the best suitable solution for you, it is time to choose the right lock. There are many types of locks in stock and the first thing for you to do is determining the lock set function you need. Here is a quick guide of each type:
Plain or passage. This lock set has no locking function at all and serves as a holding mechanism for the doors, keeping them from opening by themselves. It is used for closets or entrances to rooms, where privacy is unimportant. Passage lock set has no key cylinder, so it is impossible to lock it.
Privacy. They are often used on interior doors for bathrooms or bedrooms where privacy issue is highly important. It can be locked from the inside with a privacy pin. Privacy set has no key function, so to activate the lock, a thumb turn must be used. On the other side of the door you will have another cover plate with a groove, which you can insert a coin or a screwdriver into in order to open the door from the outside, in case someone locks themselves in.
Keyed. This type of lock will have a different type of mechanism inside, which comes with a cylinder inside and has either a key and a privacy pin on the other side, or keys from both sides. This type of lock is often used for closets, which store any valuable possessions, master bedrooms or garage doors.
Full dummy. This type of lock has no integrated mechanical latch mechanism and it is presented by a full-sized handle set. It is quite a perfect decision for closet, double and pantry interior doors. Full dummy set is flush mounted and no mortise or hole through the door is needed. It can easily complement various hardware schemes of your house and serve as a marvelous decorative detail of your contemporary interior doors.
Door Hardware Maintenance
It is always pleasant to renovate the house and make it more appealing. When buying door hardware, paying attention to its quality is obviously one of the top priorities, but your doors unlikely will look great if you ignore the simple hardware maintenance rules. The only thing you need to do is to clean it with water and soap. It is also better to avoid using special cleaners as they may include chemicals harmful to the finishes, so if you want your interior door hardware last for many years just refrain from applying it on the surface.
Selecting interior door hardware is equally vital as picking the right set of doors. Indigo Doors allows you to plunge into the wide range of handles and lock options to accomplish your design. We provide our clients with exquisite door handles available in different styles and finishes, so you can decorate your house in the way you have always wanted.