If you have difficulty choosing suitable interior doors for your apartment, then white color will be an ideal option for you. It never goes out of style and easily blends with versatile stylistic solutions. White is the lightest color that is often associated with neutrality and perfection, so it attracts homeowners who strive to decorate their living space tastefully and create a superb interior that will never lose its relevance. Right chosen modern doors can significantly enhance the aesthetic look of your house creating the atmosphere of reticent luxury often found on the pages of fashionable magazines. White is an inconspicuous color, but its ability to increase living space and create a distinctive and complete look gained deserved popularity among the people searching for flawless interior doors style.
Efficiency and functionality of white modern doors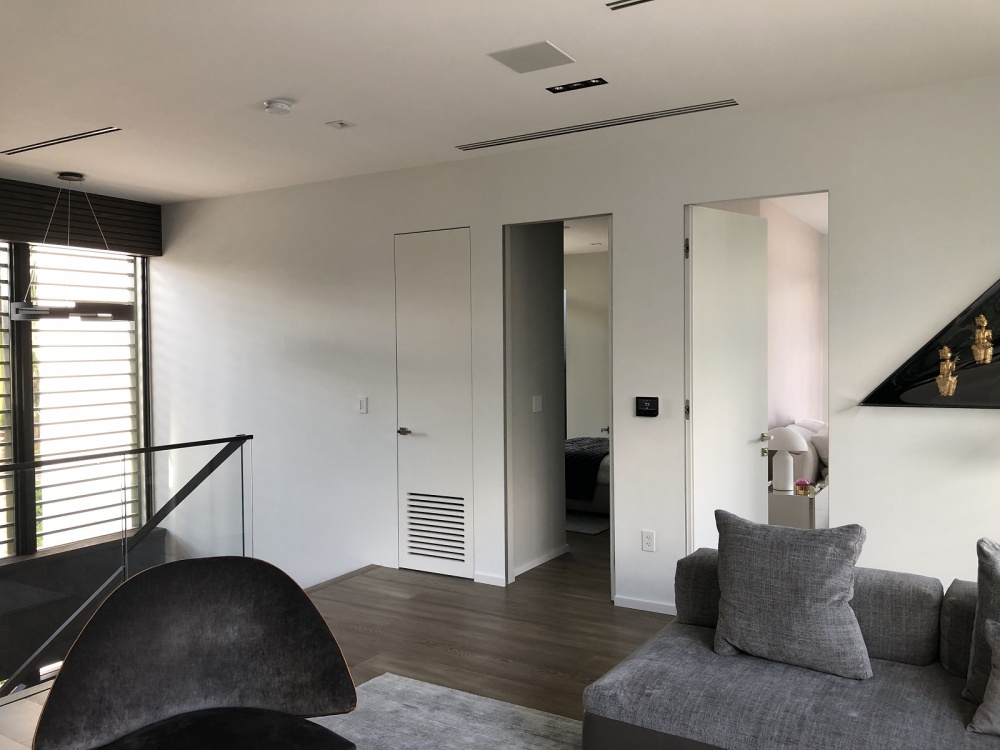 White doors are timeless and they easily complement various interior styles, providing your apartment with chic and fresh look. They are super functional in terms of design as they are available in many shades and undertones, so whether you need to complete your room with eggshell or creamy white doors, there are countless offers to choose from. Moreover, what makes white doors one of the latest trends includes:
Visually extends living space. Light tones are efficient when the lack of space is an issue since it gives an illusion of bigger space visually enlarging your apartment and making it brighter.
Originality. White doors will help you to fulfill your bravest aesthetic desires and reveal your specific individualistic style. Regardless of the interior design you prefer, clear minimalism, sophisticated hi-tech or never aging classics - neutral white color is characterized by the high level of flexibility allowing you to experiment and combine different designs.
Stylish and modern. Well-suited doors play significant role in creating impressive interior look and white ones undeniably serve as a stylish decorative element. Simple, fresh and clean they blend well with light and dark interior schemes adding value and modernizing the whole surroundings in general.
Affordability. With their unrivaled diversity, white interior doors are available in many finishes, shapes and sizes. Contemporary market also features affordable models, so you will be able to satisfy your desires with no harm to your family budget and refresh your house with a sleek decorative detail.
Stylistic solutions
Many of us prefer sticking to the particular interior design when redecorating the house, as it not only creates an atmosphere of coziness but also reveals character and individuality of the homeowner. When it comes to purchasing interior doors, it is important to purchase door models which will perfectly blend with every aspect of the interior. White contemporary doors proved to be one of the best options to pick as they are suitable for different styles.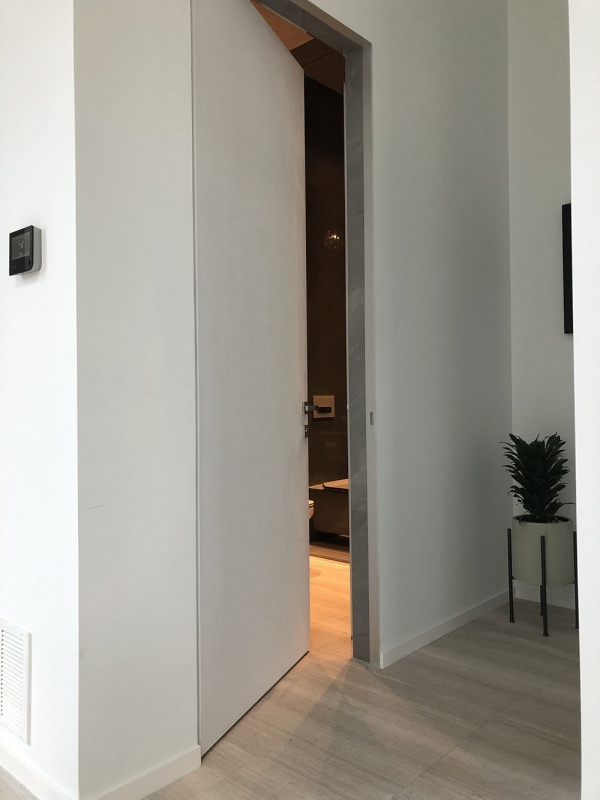 Classic style where white scheme predominates. It is characterized by spaciousness, light and neutral color palette, abundance of refined furnishing elements arranged in a harmonious way and carefully complemented with delicate furnishing accessories. White doors will perfectly work with classic interior style, emphasizing luxurious nobleness of quality natural materials such as wood or marble.
Scandinavian style. The basic principles of Scandinavian style are naturalness and lightness achieved through the floor and ceilings of light shades. It also requires implementation of milk-white tones, delicate tints of grey-blue, creamy, pastel palette along with green and dark blue colors. Light wooden floor or parquet complemented harmoniously with gentle light walls will create an atmosphere of utter comfort and relaxation. Laconic white modern doors without showy decorative details will ideally complete the overall picture of your home.
Minimalist style. The key concepts of that style are represented by simplicity, monochromatic colors and uncluttered space. Functional interior items, clear geometrical shapes combined with gentle hues that are a few shades apart from each other are equally important when making a well-edited fashionable dwelling. By sticking to the concise color scheme, you will get a greater sense of direction in creating house of your dreams and regardless of whatever furnishing you choose, white interior doors will be an appealing part of it.
Provence style. The elegance of Provence interior has features of natural freshness and luxury. The range of colors used to create an atmosphere of genuine provincial comfort includes white, muted yellow, pale green, lavender, sand, etc. When it comes to furniture, it should be not only functional but also serve as a decoration and possess features of aging. Cupboards with legs, old chairs with carved elements, vintage chests, big sofas, and armchairs are undeniable parts of Provence. Special attention is given to tiny details and furnishing accessories like beautiful pots with flowers, jars with spices, painted plates, etc.
White doors as an exquisite decorative element
It is a common misconception that white door is a good option only for styles where predominates light color palette. In fact, white color has almost no restriction allowing you to fulfill your aesthetic desires at best. For example, you can alter the general look of your dwelling by adding some contrasts. Nowadays lots of people prefer experimenting with gamut instead of sticking to one particular color. White modern doors wisely combined with dark floor look quite impressive. A perfect way to complement the overall design is to use trims in tone of the flooring as it will serve as a contrasting detail accentuating the sleek look of the door leaf. However, one should be careful while choosing furniture for the room because abundance of dark elements can visually overburden your living space.
White modern doors reflect the latest trends of contemporary interior designs. If you are looking for a door slab that will visually enlarge your apartment and fill it with light - white color is what you need.