When you are renovating your apartment or alter the general look of your rooms, you strive to make every detail match perfectly your personal design. However, when it comes to picking right interior doors, you may feel bewildered as modern market is rich in various models of different shapes, types and colors, so it is difficult to make the right decision.
Whether you are redecorating your bedroom or upgrading the general look of your living space, well-suited interior doors play an integral part in enhancing the esthetic value of your surroundings. Knowing the differences between interior doors at stock will help you to get the most suitable option.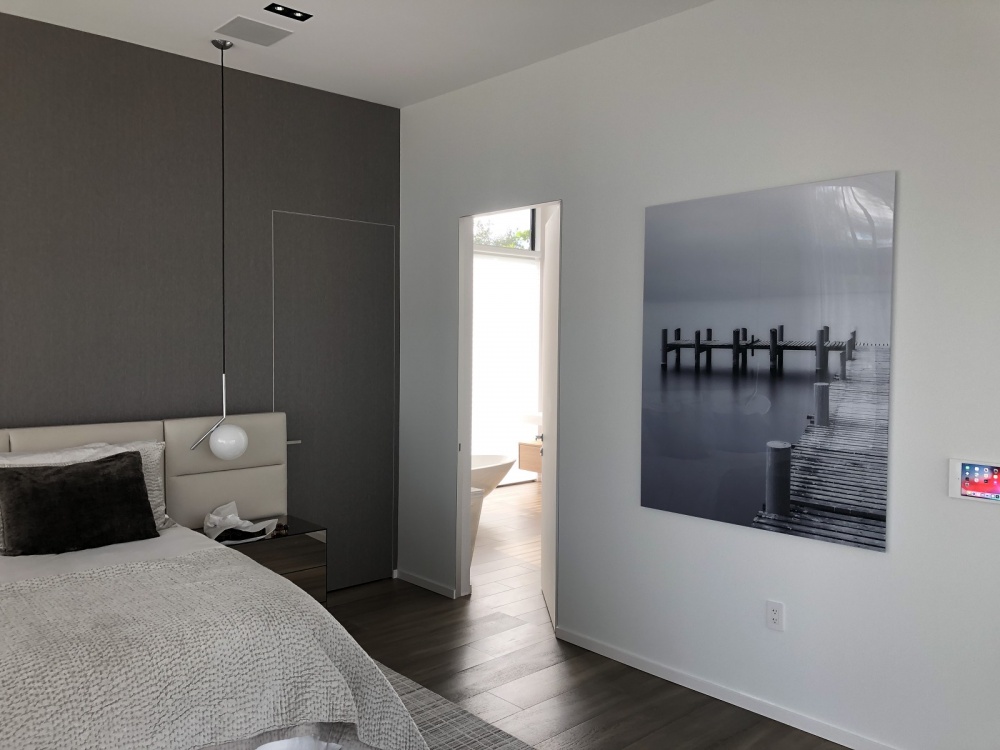 Main Types of Interior Doors
If you have already made up your mind to acquire a pair of interior doors, it is highly important to understand your personal needs and consider the general appearance of your apartment. There are several kinds of interior doors available:
Panel doors. They are commonly used by homeowners due to their charming look and flexibility. Frame and panel doors are constructed of a few square or rectangular panels set into the door frame made of timber, wood or plywood. Their patterns can form versatile shapes including rounded tops and they are often finished with sophisticated eco-friendly veneers of different colors. Some models even feature glass inserts allowing you to enrich your house with natural sunlight.
Sliding doors. That type of doors serves as an embodiment of eye-catching profiles and functionality. Generally, they slide horizontally and feature one or more hanging door leaves mounted to a track. That is a perfect option for small dwellings with a lack of free space.
Pocket doors. If you prefer non-standard stylistic solutions, then pocket doors might be an option you are looking for. They work identically to a sliding door but with a slight difference: made of a single door leaf mounted to the rolling track, it moves in horizontal position and slides into the special wall niche. Being concealed, they require no additional space to be opened.
Hinged doors. It is a traditional and the simplest type of interior doors widely used by homeowners. The peculiar feature of their construction is a door leaf fixed on the hinges that easily opens either inwards or outwards. Hinged doors are framed and the range of materials used to manufacture them varies from natural wood to plastic, so you can effortlessly find the model that will satisfy your needs.
Flush doors. They are characterized by simplicity and clear appearance. Peculiar features of their configuration make them dust-, heat and noise resistant. Moreover, flush doors gained their popularity due to the accessibility and universal design that effortlessly blends with various stylistic combinations.
Interior Door Materials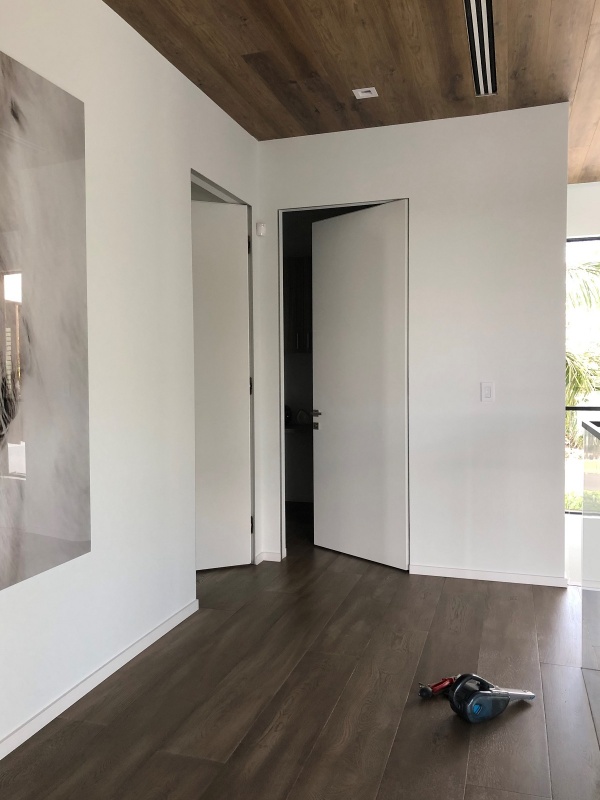 Undoubtedly, when choosing contemporary doors we pay much attention to their esthetic look, but it is equally important to consider interior door materials that will guarantee high quality and durable door leaf. Contemporary doors are usually constructed of the following materials:
Solid Wood
It is one of the most reliable and costly designs of interior doors, but despite their price, solid wood doors are known for their hefty construction and durability. They are available in versatile styles and shapes. There are numerous kinds of grain patterns covering the surface of the door leaf making it look really attractive and up-to-date. Moreover, solid wood doors possess excellent noise insulation properties.
Hollow Core
Compared to solid wood, it is more budget-friendly option that is suitable for any pocket. Hollow core doors are less durable than solid wood doors, but still, they represent a good alternative to the expensive models. They are constructed of plywood and instead of being solid, they are empty in the inside. That type of door is efficient way to decorate your house as visually it can easily substitute solid wood interior door. Moreover, due to their construction, they are lightweight and resistant to humidity changes.
Solid Core
Solid core doors slightly differ from the solid wood models made of lumber. They are composed of wood or wood composite materials placed inside the door frame. The door leaf can have a wide range of finishes, so it is quite a useful stylistic solution for people who value superior look. Solid core doors are characterized by heavy and dense construction allowing them to withstand the rigors of life. They can work well with every interior style serving as a marvelous decorative detail of your apartment.
How to Pick Interior Doors
If you want to acquire an ideal interior door solution that will help you to express your personal style, then it is vital to bear in mind a few useful suggestions: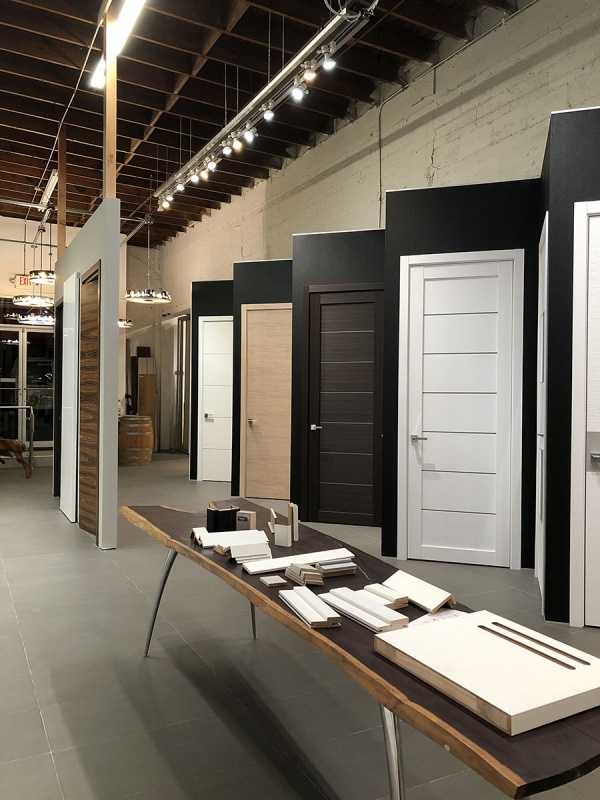 Stick to the interior door color that will match the general look of your house. If you are afraid to experiment, choose neutral shades as they will definitely blend with any style.

You should also consider the price that will be suitable for your pocket. Contemporary market offers numerous options, so there is no need to pay more than you can.

The utmost priority when choosing interior doors is appealing esthetic look, however, you should also pick only quality materials that will ensure high level of durability for your door leaf.

To determine a door type that will be convenient for you, take into account scale of the room, its design, the general look of apartment and flooring. It will be easier for you to narrow down the range of possible options.

Before acquiring contemporary doors, determine their swing direction. It can be quite a confusing thing, but you should clarify for yourself whether you need left or right swing doors.
It is difficult to pick the right interior door model that will fully satisfy your needs and serve as an excellent architectural solution. So, possessing enough knowledge and understanding the main peculiarities of contemporary doors will help you to acquire your perfect doors.