Bedroom is an intimate place, so it is highly important to make it comfortable and delightful. This room serves as a place where you can relax after tedious working day, have a nap or gain strength while reading a book of your favorite author. One needs carefully choose furnishing elements and interior design for his bedroom to make it light and stress-free.
One of the integral details to consider while refreshing your house is a type of interior doors as it can not only make your room alive but also increase the general look of your bedroom. Interior doors are vital when it comes to privacy, so equipping yourself with quality and durable model is a top priority. Although deciding on a particular type of modern doors might be headache-inducing with versatile options at stock, knowing a few basic things will help you make the right choice.
Materials for interior doors
It is out of the question that aesthetic look is the first thing we pay attention to when picking suitable interior doors for our house. They should possess sublime appearance and easily blend with the style of your bedroom. However, if you want them to remain attractive for a long time, there is a significant point to consider - the material your doors are made of.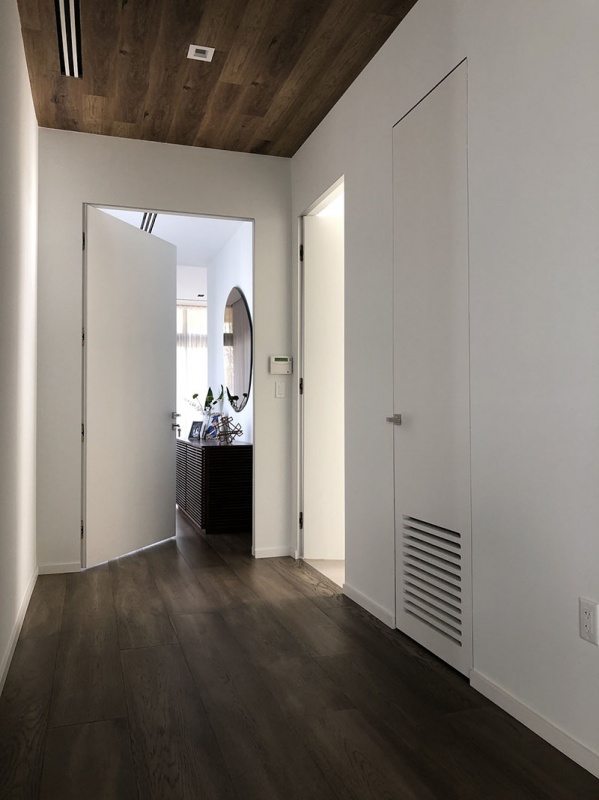 Solid wood doors. Probably, solid wood models will never go out of the fashion as they are still popular among the lovers of eternal classics. They are made of natural wood ranging from cheaper types, e.g. cherry, pine, birch to more expensive such as beech, oak, ash. The solid wood doors play a role of impressive decorative detail which can solely harmonize the overall design of your bedroom creating the atmosphere of coziness and pleasantness.

Wood veneered doors. They serve as an ideal alternative to solid wood doors due to their efficient price. Presented in endless variations, they easily substitute expensive solid wood models as they have sleek design and surface almost identical to the interior doors that are fully made of wood. The range of natural wood finishes includes wenge, black apricot, walnut, chestnut, etc., allowing you to free your imagination and choose the most suitable option. They are absolutely safe for residential and commercial use.

Laminated doors. They are made of synthetic materials used on a wooden base with limited thickness allowing completing the doors' appearance with any decorative detail or even imitating multiple natural essences on their surface. That makes them flexible and cheap stylistic solution that works well with any interior design. Although their quality is lower than wood veneered doors, modern technologies of production considerably evolved substituting low-quality laminate with durable materials.

Interior doors with glazing option. It is fashionable and up-to-date way to accentuate stylistic individuality of your apartment. They are perfectly suitable for bedrooms performed in minimalist, contemporary or hi-tech interior designs where every detail is highly important. However, if you are looking for models with a high level of noise insulation for your bedroom, you should avoid interior doors with glass inserts.
How to choose right modern door color?
Attractive appearance of the door leaf surface undeniably is a top priority when choosing interior doors for the bedroom as we want to acquire a decorative detail that will blend with the general atmosphere of the living space making it more appealing. There are a few basic approaches that will help you to head in the right direction of interior doors color. You can stick to the principle of the interior door selection based on wall color, floor and trim color or simply consider the overall style of your bedroom along with its furnishing elements.
How interior doors visually affect your living space
It is a widely known fact, that dark colors can visually make your bedroom look smaller while light ones, to the contrary, are able to enlarge living space filling it with light and coziness. For example, dark contemporary doors flawlessly work with bedrooms where light palette predominates as it allows you to experiment with contrasts and accentuate necessary details of your personal stylistic view. However, if you have a bedroom with low ceilings you need to limit your choice with light color interior doors. They will create an illusion of spaciousness without overburdening your apartment. Modern doors with glass inserts are another effective solution to bring more light into the bedroom and satisfy your aesthetic desires. Modern market presents a wide range of contemporary interior door types, e.g. traditional swing, extravagant pocket or sliding doors, French or double doors.
General tips for choosing right European doors for your bedroom
Apart from attractive look that corresponds to your tastes and ability to complement the individuality of your interior design, there are some other important things to consider when picking door models for your room.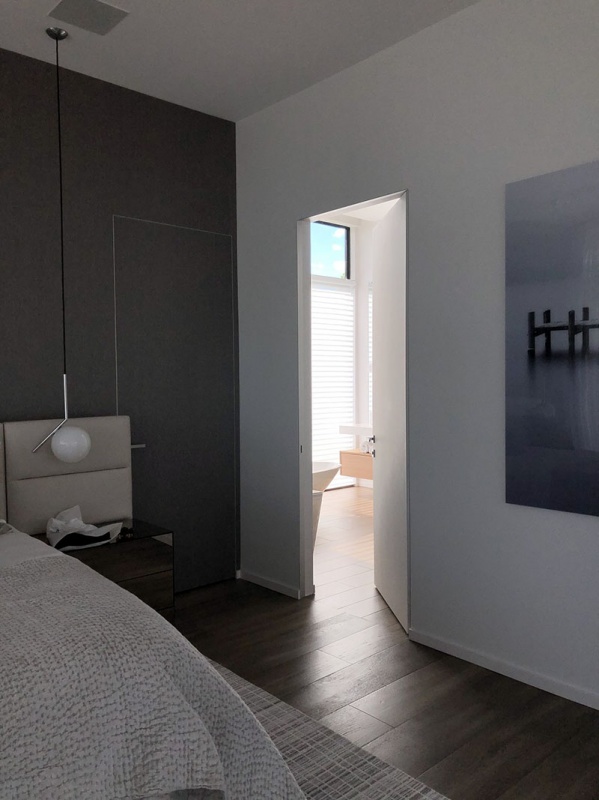 Framing. Ill-suited door framing made of low-quality framing materials can make even the most expensive door leaf look cheap and tasteless. It is vital to follow instructions carefully when framing the door.

Noise insulation. If you hope to have sound sleep, having personal space where no-one will disturb you is highly important. By acquiring interior doors with high level of noise insulation you will get an ideal bedroom where you can regain your energy and relax without asking your family members to keep silent.

Door swing. You should also decide on the directions of door swing that would be the most convenient option for you. Contemporary doors can be opened toward you or in the opposite direction. Inswing doors are generally suitable for left-handed people, while outswing - for right-handed.
If you are searching for quality and attractive European doors that will work with your bedroom, Indigo Doors has lots to offer. We have more than thousands of models at stock, so you will definitely find what you need.