After the outbreak of coronavirus, lots of people faced a necessity to work from their homes. While for some of us hybrid-working set became an opportunity to spend more time with our family and fulfill tasks faster, others found it almost impossible to concentrate on their work at home due to the various distractions surrounding them. As a result, organizing a working space with an atmosphere that will inspire you to work and will maximize productivity transformed into an essential task. It is a well-known fact that working environment can significantly affect your motivations, concentration, and desire to work, but there are a few simple tricks that you can use to create the right atmosphere in your home office and boost your energy.
Get Contemporary Doors with High Level of Sound Insulation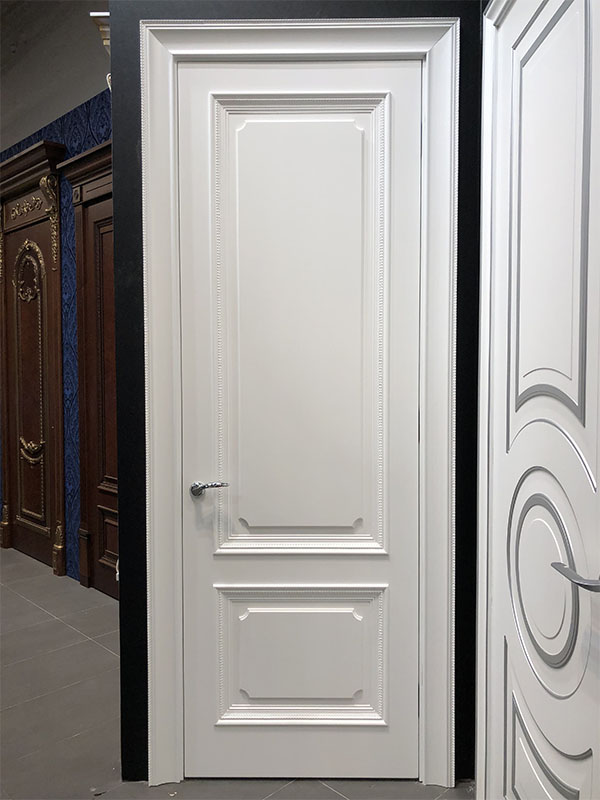 If you have a large family, working from home may be quite a difficult task for you as it is really hard to concentrate when your children are laughing, listening to music, or watching a noisy cartoon. One of the best suggestions for you would be to equip yourself with a brand new modern interior door featuring high sound insulation properties. For example, you can choose beautiful wood interior doors that will prevent you from hearing disturbing sounds and outfit them with a lock, so you will get a chance to work within a few hours without being interrupted.
Add Some Greenery to Your Space
Many scientists claim that decorating your working space with plants can considerably decrease level of stress and boost your productivity up to 15%. It is a well-known fact that people can suffer and feel terrible if there is a lack of nature in our everyday life, therefore adding a few pots with beautiful greenery can dramatically influence your mood, bring lots of positive energy, purify your air and simply make your working environment more welcoming and inspiring.
Stick to Minimalist Design
Minimalist interior style offers not only a pleasant aesthetic look but also makes it easier to fulfill important tasks. Having a desk filled with plenty of unnecessary papers combined with remains of food can make you feel irritated or even angry and decrease your level of productivity. There is no need to change the overall interior design of your room but you can simply clean up your working space, throw away some useless stuff and make your room clutter-free.
Let in Natural Light with Modern Doors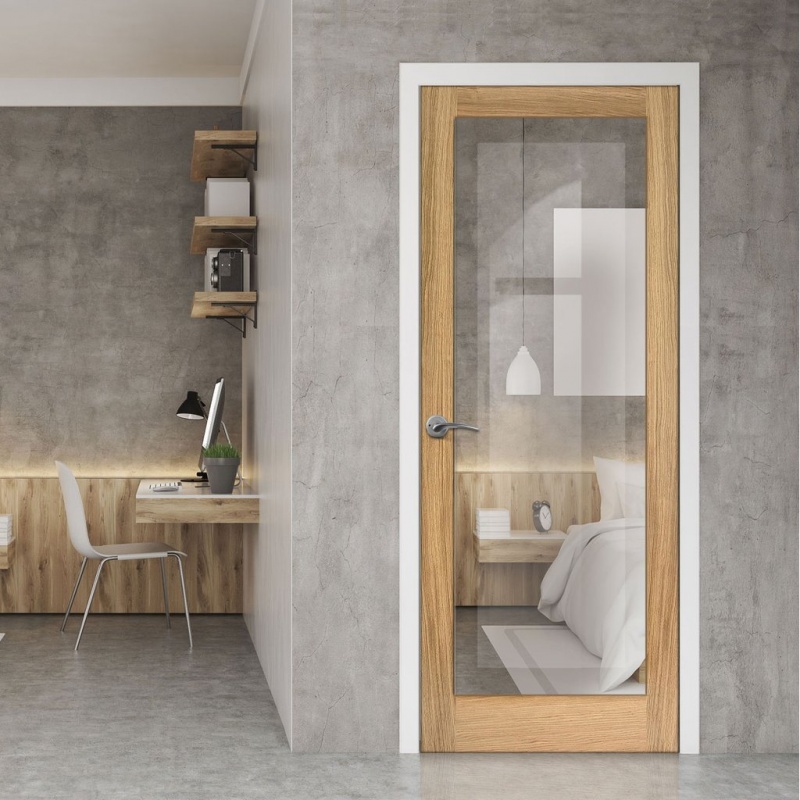 Interior design of our apartment can influence our mood, feelings, and thoughts and if it comes to creating a delightful atmosphere in your home office, you should think of providing it with enough amount of natural light. Plenty of natural light can visually extant your space while bringing some notes of warmth, coziness, and light. If you strive to achieve unbelievable design results in your home office, acquire elegant Italian interior doors with glass options to let in generosity of natural light. They are available in a wide range of marvelous designs, shapes, and sizes allowing you to pick the most good-looking door solution that will bring feeling of completeness into your interior style.
Apply Inspiring Colors
Sometimes dull and mundane environment can kill any desire to work and have a negative effect on your mood. Your working place has to inspire you to achieve goals and enhance your productivity but if your room is absolutely colorless it may bring sadness into your working routine. One of the great ideas to boost your level of productivity is to brighten up your space with color. For example, it is believed that blue shades can stimulate your mind, yellow can inspire your creative abilities while green has a calming effect. Choose color shades that vitalize your mind and redecorate your home office to make it more attractive.
Create Comfortable Environment
It goes without saying that one of the major elements of your personal working space at home should be high level of comfortability as you are going to spend lots of time there. The first thing you can do to enhance the general atmosphere of your home office is to outfit your room with ultra-comfortable chair. Choose color shades that will harmoniously work with your interior style and accessorize your working space with some decorative details such as cushions, appealing rug, or scent diffuser. Those elements will add a touch of warmth to your improvised office making it even more comfortable to spend time while fruitfully working.
Make Inspiration Wall
Sometimes tedious work can become really uninspiring and even make you feel depressed but there a few simple things you can do to stimulate yourself and boost your motivation. You can create a beautiful inspiration wall and add your favorite motivational messages complemented with bright pictures or decorate it with some interesting prints or beloved photos. Inspiration wall is a great way to show your creativity and push yourself to work.