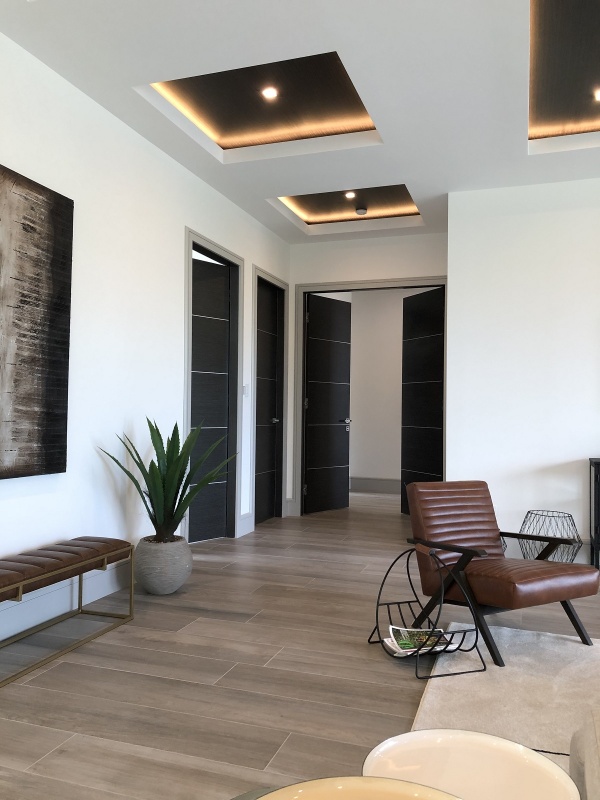 Transferring your apartment into contemporary and up-to-date place requires lots of effort as every detail of your interior is essential and needs to work well with the overall style of your house. Every one of us strives to complement our apartments with good-looking decorative elements that could create a pleasant atmosphere in every room and would be in perfect harmony with each other.
So, when it comes to choosing modern interior doors you should consider lots of aspects as they are integral parts of interior design that can accentuate your personal style and make your apartment look gorgeous. Undoubtedly, contemporary interior doors play significant role in creating desirable look at your apartment, and if you want to experiment and alter the overall esthetics of your rooms it is important to consider the latest modern trends.
Fashionable Modern Interior Door Shades and Design Solutions
Nowadays, there is an extended range of interior doors available in versatile colors, shapes and sizes and sometimes it can be hard to decide on the right model that will perfectly suit your requests.
Although we want to get a quality door leaf for a reasonable price, the main feature we pay attention to when we are looking for European interior doors is their style. That is right approach when it comes to buying modern doos as ill-suited decorative element such as doors can not only alter your initial stylistic ideas but also make your apartment look tasteless and unpleasing. That way, when choosing the most suitable solution for yourself, it is vital to think about the shade of the door leaf that will perfectly work well with your style. Generally, modern designers divide interior door leaves into the following categories.
Light. If you have small rooms, but your soul strives to redecorate your apartment in compliance with the latest modern design trends, choosing minimalist white interior doors would be a marvelous option for you. Their sleek surface and strict lines will add some value to your home making it more stylish and sophisticated. White doors are offered in various shades ranging from eggshell white to creamy white. They will visually extend your living space and their appealing look will highlight your individualistic design. Also, lots of people choose frameless interior doors of white colors as they can fit seamlessly into any decor.
Dark. Although dark interior doors require specific design scheme, they gained considerable popularity among homeowners who are looking for ways to experiment. For example, minimalist black doors will never go out of fashion and their sophisticated look can add elegance and create luxurious atmosphere in your house. It is a perfect decision for apartments with low ceilings as well as they easily blend with different types of minimalist interior designs. Also, dark interior doors are highly recommended for rooms with white walls as in this case they will emphasize your exceptional style making it more distinctive and clear.
Bright. Some people prefer traditional interior designs, but modern century has no rules, and the latest fashion trends suggest mixing colors and thinking out of the box. Bright interior doors perform function of conspicuous architectural detail, but if you want to improve the general impression of your house in accordance with modern tendencies, try to repeat the color of your painted door leaf in several other decorative details. They can turn into an essential part of an interesting stylistic mixture allowing you to create interior design of your dreams.
Modern Interior Doors as Integral Part of Design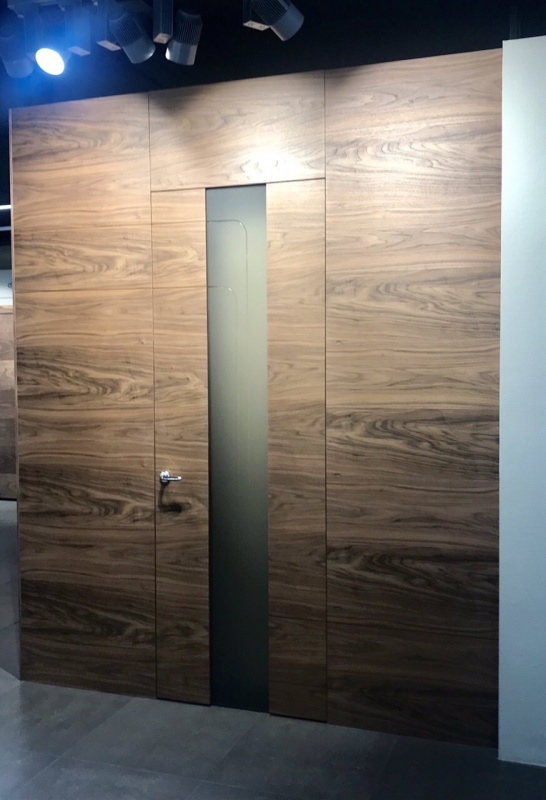 It is clear that nowadays interior door play not only functional role, but they also serve as an essential architectural detail that is often used to accentuate some aspects of the interior design. The latest modern trends suggest choosing modern interior doors with non-standard sizes. It is extremely interesting stylistic solution that looks absolutely gorgeous when combined with right decorative elements.
High interior doors. Modern designers recommend choosing tall interior doors as they can visually raise ceiling of your apartment making your rooms more spacious. The height of the door can be achieved through the use of transom or elongated door leaf. Tall doors is a superb piece of decoration that will on trend this year among the lovers of whimsical contemporary designs.
Wide interior doors. If you got tired from standard interior solutions, then consider double-wing door leaves or models with non-standard width. Also, keep in mind that sashes can slightly differ from the overall look and width of the door leaf. For instance, lots of homeowners find it stylish when a wider sash is complemented with a sash featuring glass inserts. It adds some brightness to the general appearance of the interior doors and brings elegance to any home.
Sleek Sliding Interior Doors with Glass Options
Sliding doors have always been popular among the people due to their unique look and functionality. They can be perfectly integrated into a wide range of interior designs and serve as an exceptional piece of decoration. No wonder that sliding doors with glass option are among the interior design trends of this year as they can not only visually extend your living space filling it with natural light, but also efficiently separate rooms. Some people use a glass partition with a sliding door instead of walls. It is an ideal stylistic option if you are looking for something unusual and really impressive.
Interior door design trends are changing rapidly, so it is really hard to keep up with them but with the extended range of options available it is always possible to find something suitable for yourself.