New century always brings new fashion trends and when it comes to interiors doors, the changes are really notable. Many homeowners are looking for inspiration to renovate their apartments in compliances with the latest trends and carefully choose every decorative element so that it could represent individual style of the modern century.
In this case, well-suited interior doors have a great influence on general look of the apartment and wisely chosen models can considerably alter your interior design making it more appealing, so it is highly important to pick the right option. But how to choose the best set of doors and what are the main trends?
Main Modern Door Trends of 2020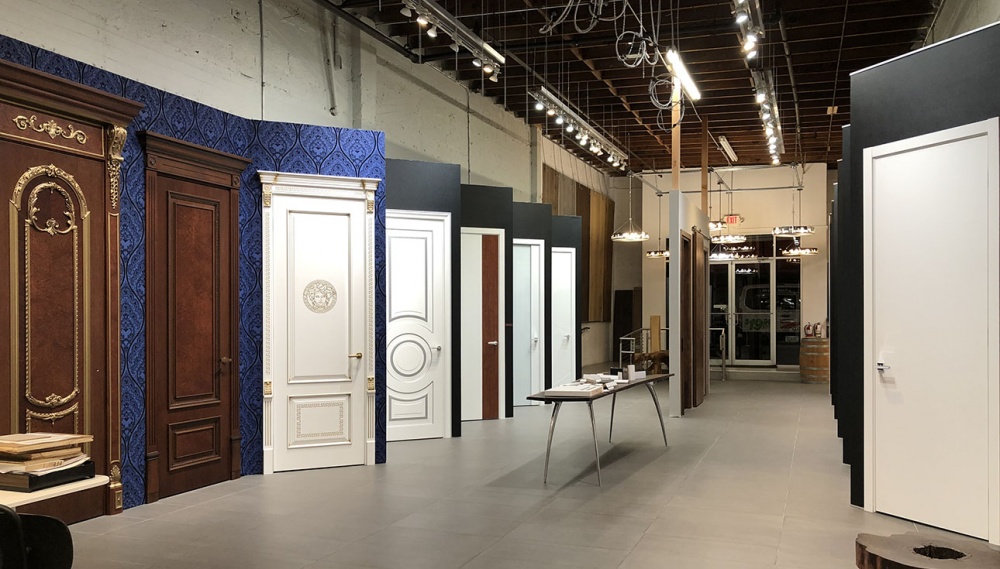 If you want to add some exquisite charm to your house, acquiring contemporary interior doors is a great solution. Nowadays, they not only separate your living space or provide privacy, but also add discernible aesthetic value and elegance to your house. The latest fashion trends of interior doors include: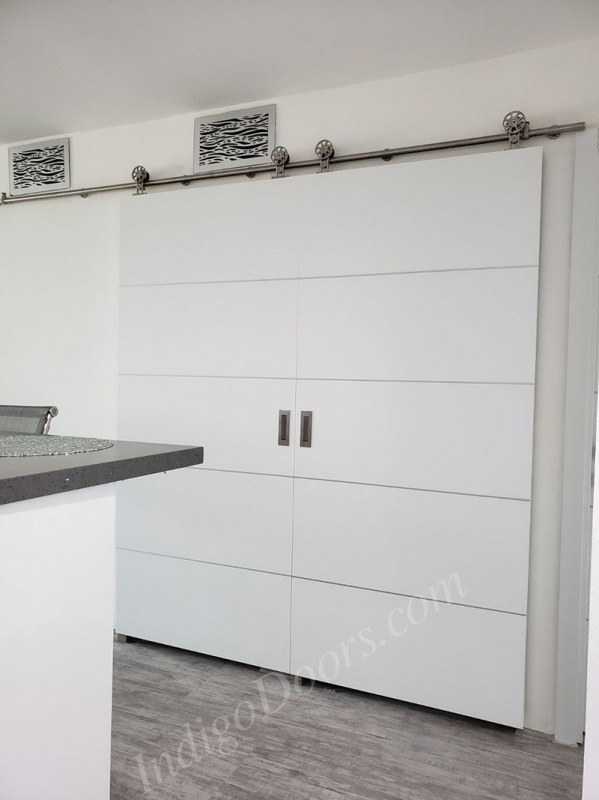 They gained considerable popularity among the homeowners who got tired of traditional swing door options and seek for extraordinary architectural solutions. Sliding barn doors possess bright individuality and stylish appearance: they were widely used during the rise of «shabby chic» style mainly characterized by old-fashioned wood furniture and incorporating various rustic decorative details.
Contemporary market offers barn doors dressed up into different finishes and designs, so you can effortlessly customize them according to your personal tastes and needs. The main reason why sliding barn doors belong to the trends of this year is their utmost functionality. They serve as excellent space savers since they work well with small rooms and require no additional space to open properly. As a result, you will get bigger room where you can locate your furniture according to your preferences. Moreover, peculiarities of their construction make them lightweight and easy to install.
Simple Minimalistic Doors
The basic features of minimalism incorporate laconism, clarity, and austerity in decoration. Combination of two colors, functional furniture, geometric shapes along with uncluttered space make minimalistic interior design highly preferable all around the world. When it comes to choosing neutral interior doors that will easily blend with any style, minimalistic doors is a flawless solution.
They are perfectly suitable for those homeowners, who have no desire to experiment with their home's appearance and who strive to get practical and universal interior doors. While sophisticated models with queer decorative elements or provocative flashy door finishes may work well only with specific interiors, minimalistic doors have distinctive look that will make your space look up-to-date.
Interior doors can significantly change your rooms visually and by picking this type of doors you will never regret.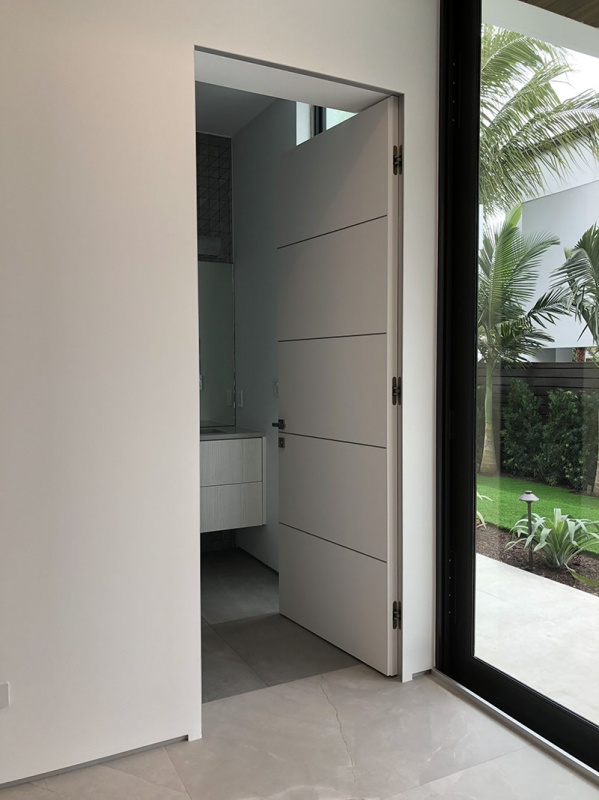 White contemporary doors can be found in a great number of shades and colors ranging from creamy white to eggshell white, so you may easily find models that will signify peculiarities of your interior design. Due to their neutral color and sleek surface, white doors always remain in style and never lose their popularity.
Simple, fresh and distinctive white doors represent a practical option that blends easily with light and dark interior schemes allowing you to modernize your dwelling and transfer it into a nice looking, tastefully decorated house. Moreover, white doors visually extend living space and create atmosphere of tranquility; however, combined with specific flooring and wall colors, it may produce an impressive effect.
Door leaf with glass inserts is a great way to make your house look more modern and add it some value. With a great number of options available, you can find a model according to your taste and budget. Glazed doors work well with kitchens, living-rooms, and bedrooms as they let natural sunlight fill your apartment and make it more pleasant looking.
When choosing interior doors with glass inserts, there is no need to be worried about privacy: glazed options have different levels of transparency such as frosted glass, clear glass, smoke glass or opaque glass. Which one to choose depends on your desires.
Modern Doors as Important Part the Overall Design Scheme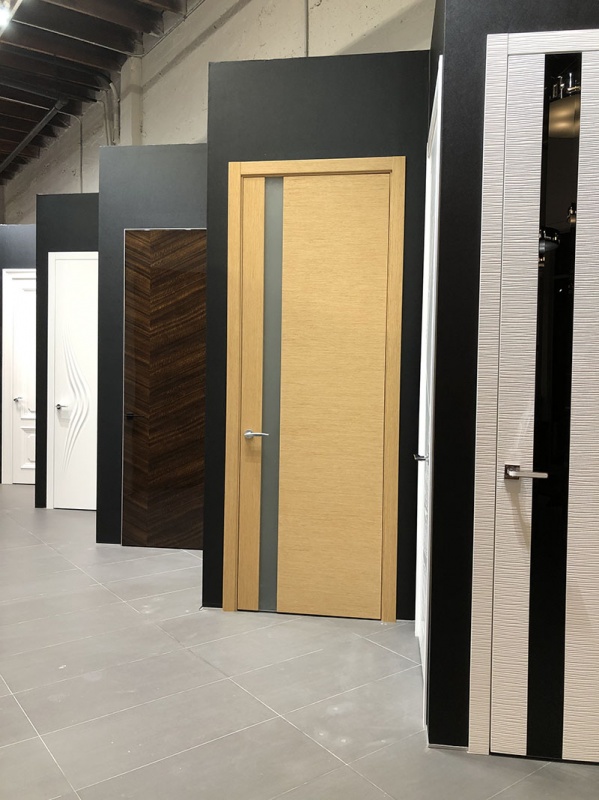 Interior design scheme plays essential role when choosing right doors for your living space. They can visually alter the general appearance of your apartment making small rooms look more spacious and large rooms feel cozier.
If you decided to acquire a new set of modern doors, it is vital to consider all design elements located in your apartment and narrow down your choice with those door models, that will complement your individualistic style. The design theme comes from the style of building's architecture that features wall, flooring and woodwork as well as it can be reflected in smaller details such as design of furniture, the motifs of the paintings or the color of rug.
It is important to consider the visual impact of perfectly designed and well-suited interior doors, as they can enrich your home with luxury and elegance.
Indigo Doors - Your Personal Provider of Interior Doors
Indigo Doors offers wide range of top-quality interior doors of different shapes and styles. We know the latest trends of modern century and our large collections incorporate doors leaves that combine sophisticated appearance with durability.
Whether you are looking for minimalistic doors, glazed doors or classic white doors, you will be able to satisfy your aesthetic desires and make your home look more fashionable with Indigo Doors. Our latest collection includes models of different types such as slide, bypass, swing, pocket, barn and bi-fold doors allowing you to find the most suitable option.